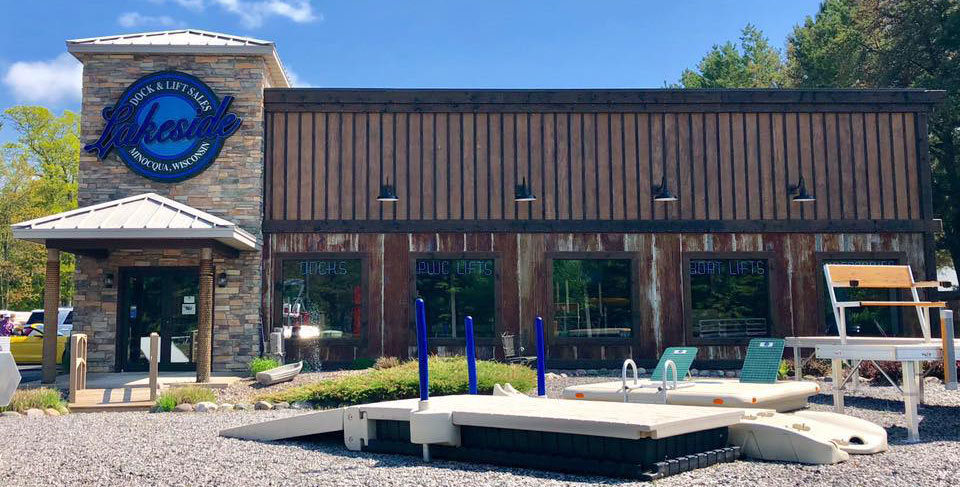 If you aren't sure what the best dock or boat lift options are for your lakefront conditions,
Contact Us
to make your summers the best they can be. We can even provide reliable advice on PWC lifts, swim rafts, and other accessories to make your summers the best they can be. We are very familiar with the lake conditions in the Northwoods and will be able to provide you with expert advice for your individual needs and preferences.
For example, here are just a few considerations when determining the right pier or dock and boat lift solution:
Is the shoreline a hill?
Is the shore flat?
Is a sea wall present?
How long does the dock need to be?
What is the terrain like?
Are the bottom conditions sandy?
If the lake bottom is rocky, what size are the stones?
Is the lake mucky?
Are there weeds present? How thick?
What is the water depth at the shore?
What is the water depth at the end of the dock?
Will you need a roll-in or stationary dock?
Is this a replacement or a new system?
And there are many more considerations!
Also, our team is happy to connect you with the people you need if you are out of our service area!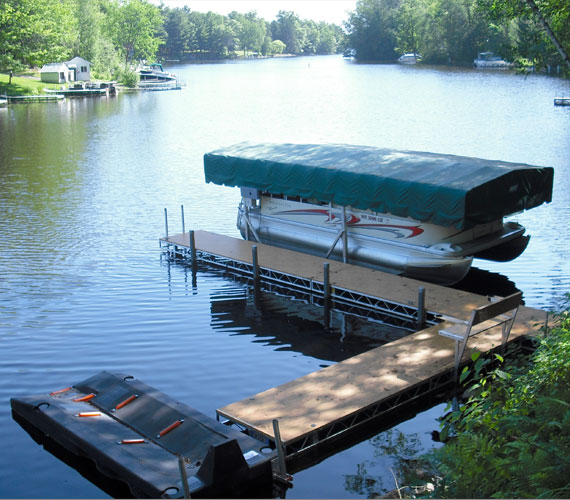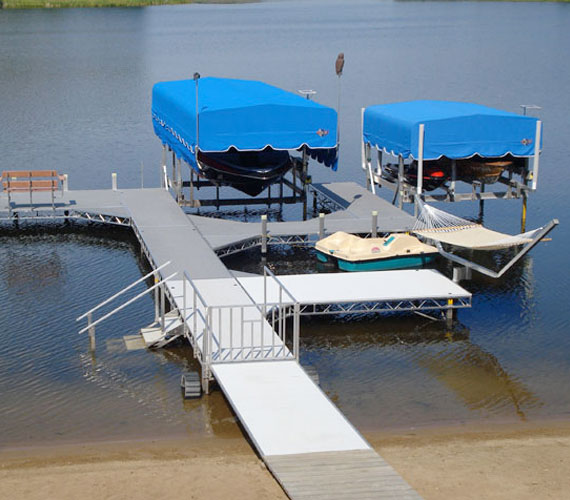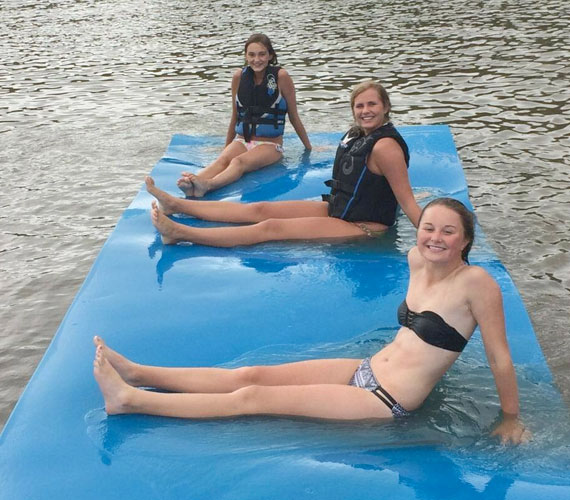 DOCKS
Lakeside Dock & Lift Sales has the expertise to design and deliver a dock solution for any lakefront! We know that purchasing piers can be as personal and unique as buying a car or home. Our expert designers will examine your terrain and lakeside area, presenting you with a choice of quality solutions that blend with your home and the north wood's environment. We offer a wide variety of rugged docks built to give you decades of fun.
Your pier can be customized in any number of ways to enhance your property! We also offer products that complement your dock and lakefront living experience. You can find just a few of these on our Other Products page.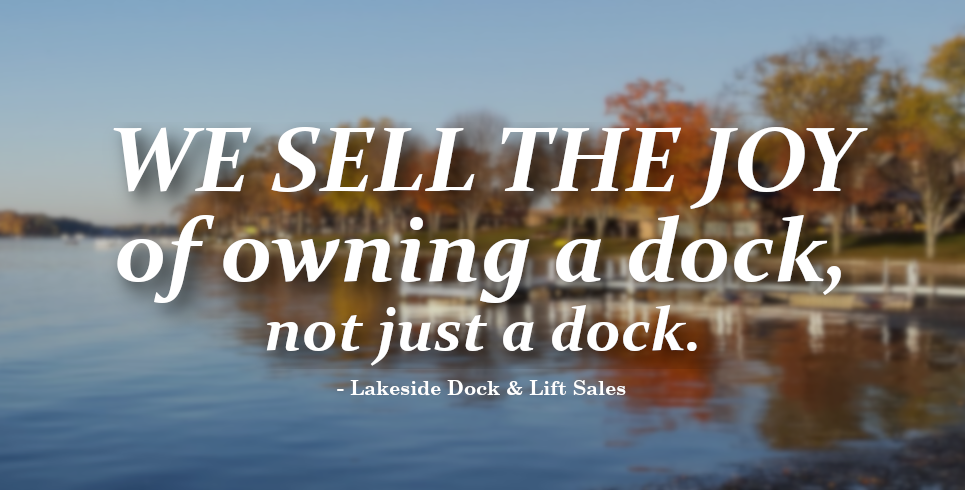 An Informed Customer is a Wise & Happy Customer
Our experienced, remarkably-knowledgeable sales staff will love to answer your questions and help you learn what you need to know to make a great boat lift system and dock solution decision that will serve you and yours for years to come.
For example, we can explain the pros and cons of different dock materials. Aluminum powder-coated docks are often favored by customers because it doesn't rust, is low maintenance, light-weight and therefore easy to put in and bring out of the lake. The thickness of the aluminum matters, too, so let's talk about your needs. Plus, it's possible that a floating dock would be a better option in your case. It is important that we have as much information as possible in order for you to get the best results.