Marine Accessories Make Summer Even More Fun and Easy!
Lakeside Dock & Lift Sales is always bringing you new and exciting products to enhance your summers at the lakeside with your dock and boat lift solutions.
Introducing the all new FLO-FAST portable fluid transfer system! This innovative product makes the transferring of fluids a simple, fast, clean and most importantly safe process. Whether you need to refuel a boat out on the water or at the edge of a dock, an ATV deep in the woods, or a snowmobile on the trail, the FLO-FAST is a must!
The FLO-FAST portable fluid transfer system is a tool that has applications in a variety of markets and industries. We have customers in the racing, boating, ATV and off road, snowmobile, plumbing, building maintenance, manufacturing, construction, lawn service and the list goes on. FLO-FAST truly is a product that makes transferring fluids a simple, fast, clean and most importantly safe process. FLO-FAST is made to transfer a variety of fluids from: fuels, lubricants, oils, chemicals, anti-freeze, bio-diesel, etc.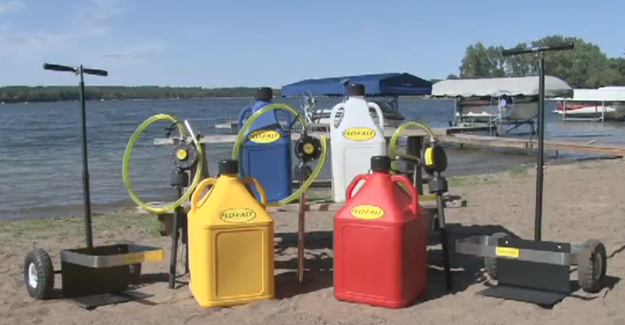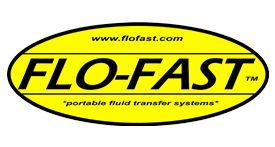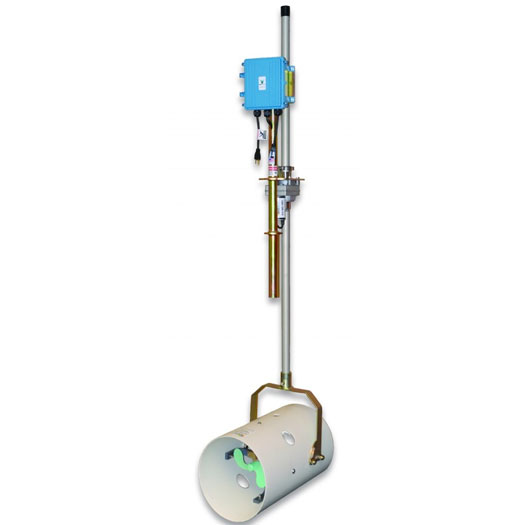 Because the Lake Lounger is registered as a navigable boat, it is not a permanent structure or part of your dock for DNR purposes. So, enjoy the most economical way to extend your lake living space!
Improve your waterfront by reducing weed growth around swim areas and docks.
The HydroSweep Pro fully adjustable dock mounted thruster can keep your water front, dock area or pond clean from algae, trash and decaying debris on the surface.
Dock Mounted HydroSweepPro Features:
ECO-MODE Setting (Cuts Power Consumption in Half)
Full 360° @ 1° Increments

Adjustablitiy of 0 – 360°at 1° increments

Dual Oscillating Speed Control

Speed 1 is 1° / 4 minutes
Speed 2 is 1° / 10 seconds

1hp with 1400 Gallons/Minute Flow
7 Amp Electrical Consumption
Heavy Duty / Commercial
Obstruction Sensing
Micro Processor Controlled
Safest Unit Available
Optional Safety Screen Kit Available
You can make your canopy match or complement the color of your dock furniture or home. Choose an option that looks great with your watercraft. With our expertise and skill, we can accommodate just about any request through the use of our Custom Boat Slip Canopies!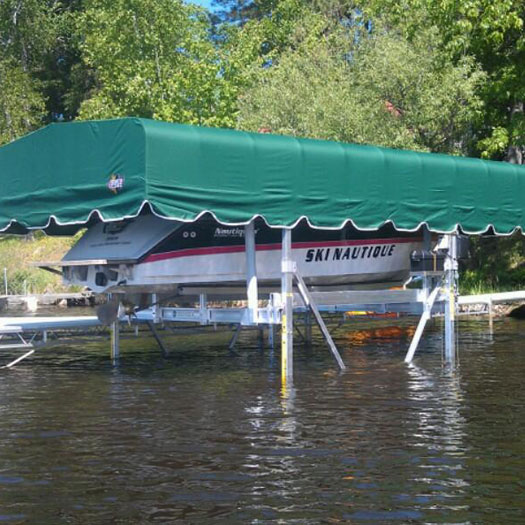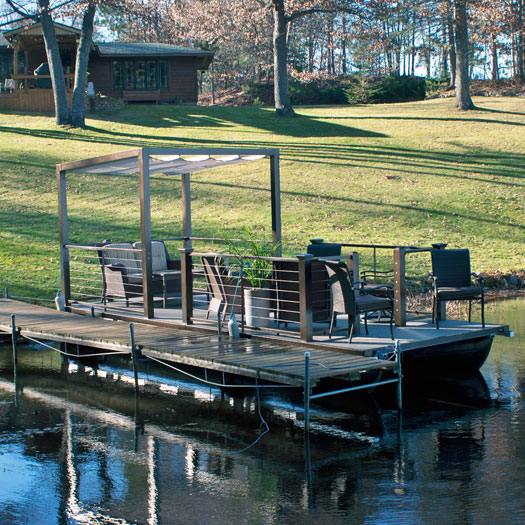 Because the Lake Lounger is registered as a boat, property owners get to enjoy their extended living area without the expense of added property taxes.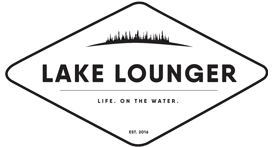 Get the most out of your lake getaway with the Lake Lounger!
Nothing beats a great time near the water! Whether it's fun activities with the kids or the quiet solitude of pure "alone time", the Lake Lounger is there when you need it!
With a large seating area, perimeter fencing, a generous pergola with sliding roof cover and a 38″ swim deck, the Lake Lounger checks all the boxes for the entire family!