Providing Quality Swim Raft Options to Our Valued Customers
In addition to docks, boat lifts, PWC lifts and marine accessories, Lakeside Dock & Lifts offers swim rafts!
Otter Island
This summer try the Otter Island 8 x 10 Ft water & swim raft. It is the perfect summer-long vacation for the kids, grandkids, or a relaxing vacation for any adult! Loaded with incredible features, Otter Island is superior to any other raft on the market. The unique raft features are like no other swim raft of its kind.
Specifications
8′ x 10′ Deck
No-Slip Surface
Recessed Safety Reflectors
Round Corners, No Sharp Edges
Adjustable Seats Lay Flat or Sit Up for Sunning
Pop-Up Table with Beverage Holders
Storage Space Beneath Seat Backs
Choice of 7 Colors
8′ RAFT – 300 lbs. Capacity 1,500 lbs.
Specifications
ParadisePad is a revolutionary foam water pad swim raft
Built to withstand between 1,450 – 1,800 pounds!
Unique cross-linked thermally bonded (no adhesive) foam mat
50% more dense design
UV protection included so your swim raft lasts longer
Water pads are two ply
Only 1.4″ thick using the highest quality stainless steel D-ring tether
ParadisePad doesn't use cheap plastic tether plates or plastic clips like other competitors!
Pacific blue on one side and sunset orange on the other!
Made in USA.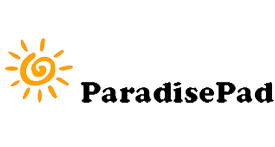 We take pride in the fact that ParadisePad swim rafts are made and manufactured in the United States.
ParadisePad swim rafts are built to last using UV protection with no adhesives. We are confident in saying our foam water pads are the most durable rafts on the market!
Whether you need a durable swim raft for the ocean, or a roomy water pad to relax on the lake with friends and family, ParadisePad swim raft is the perfect solution for anyone who loves to be on the water!