FLOE Dealer Council
Each year FLOE Dock & Boat Lifts of McGregor, MN assembles a dealer council with its top dealers representing different areas across the US and Canada. This year's council was held at Lakeside Dock & Lift Sales in Minocqua, WI. For 3 days, the dealers gave their recommendations and feedback to FLOE on products, programs and procedures to help improve each other's business.
It is also a time for dealers to interact and share marketing and sales ideas. Time was also allowed to get to know the Lakeland area and its beautiful lakes, restaurants, events-like the Min-Aqua Bat Ski show and shopping.
Floe International 2014 #1 Wisconsin Dealer Award
Floe International recently awarded Lakeside Dock & Lift Sales the 2016 "#1 Wisconsin Dealer Award". Lakeside Dock and Lift received this award in 2013 and 2014 as well. Lakeside Dock & Lift Sales has been a full-line FLOE dealer since 2001 and is a Platinum Sales Level-7 Star Dealer. Pictured are from left to right: FLOE factory sales representative Chad Baker, salesmen Bryan Notz, installer Brent Cella and installer Steve Schodron. Lakeside Docks has received this award for the second year in a row and been consistently ranked as one of the top dealers in the country.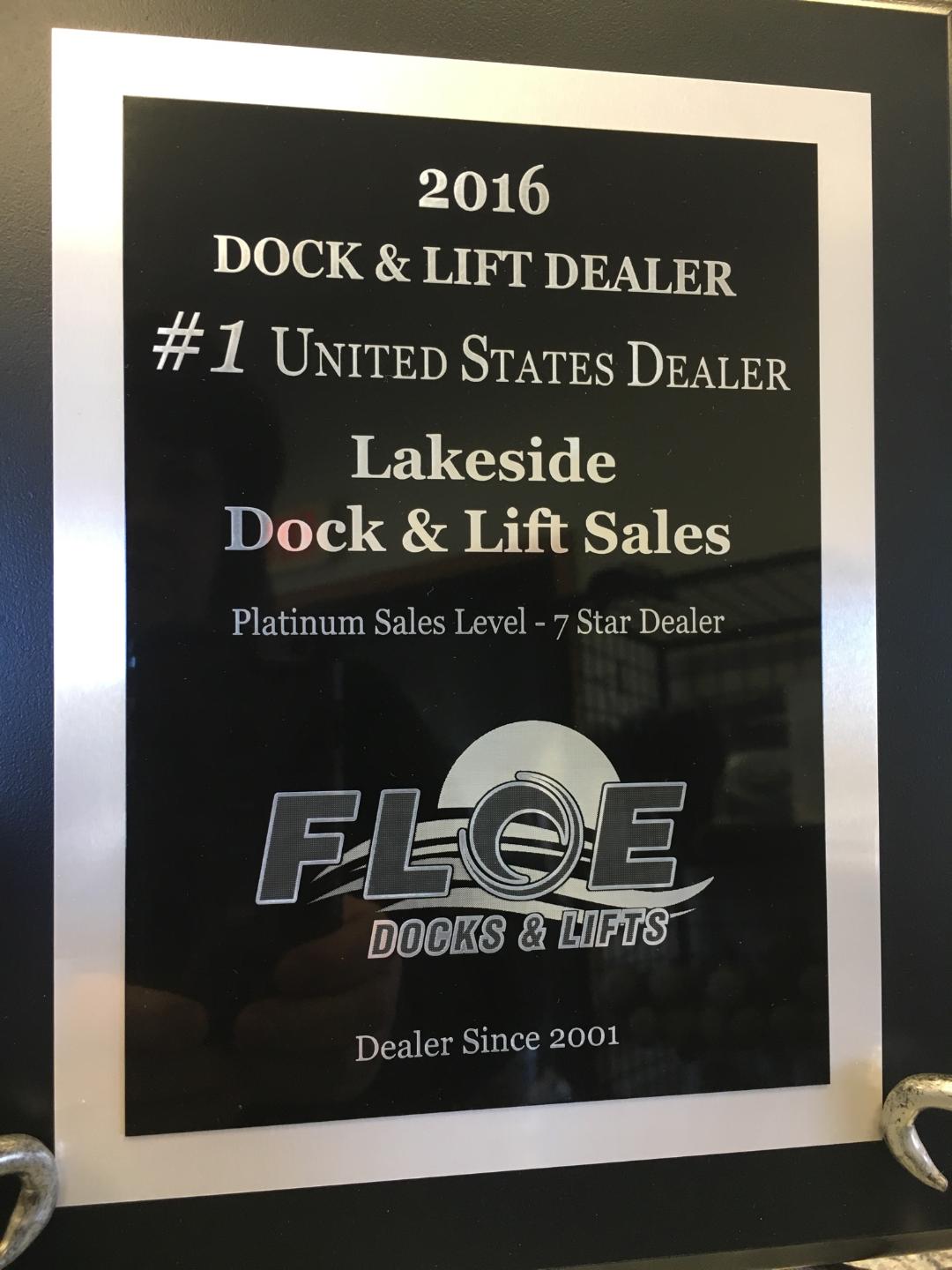 2013 Bulmann Dealer Award
Lakeside Dock & Lifts Sales was recently recognized as the "2015 Bulmann Dock & Lift Dealer of the Year". Pictured are Steve Bulmann, Founder & CEO of Bulmann Dock & Lift, and Adam Alesauskas, Owner of Lakeside Dock & Lift Sales. Lakeside Dock has received this award 7 of the last 8 years and have been providing quality Bulmann products since 2005.